Design Scan Or Download To Create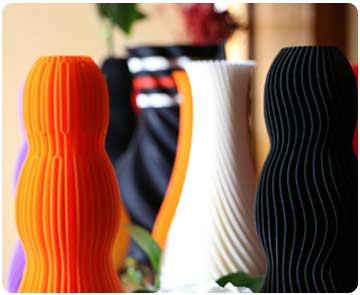 There are several ways to take your vision and turn it into a digital file that you can send to your 3D printer.
Often the easiest is to download ready-to-print digital files and customize them to your specifications. This is great for getting a jump start on your design but you are limited by what is available for download.
Another option is to use one of a variety of 3D modeling apps and start from scratch. This provides complete creative control which is great for custom and proprietary applications. Many inventors, entrepreneurs and companies use this design process for prototyping.
Yet another option is to use a 3D scanner on an existing object to construct a digital, three dimensional model. This file can then be edited and modified to improve or scale its design. Learn more about 3D scanning here.
Helpful Links To Free Design Software, Ready To Print Websites/Files And Slicing Engines
We like these because they are mainly free to use and open source which keeps them at the cutting edge in terms of development.