GETTING STARTED WITH 3D PRINTING ARCHITECTURAL SCALE MODELS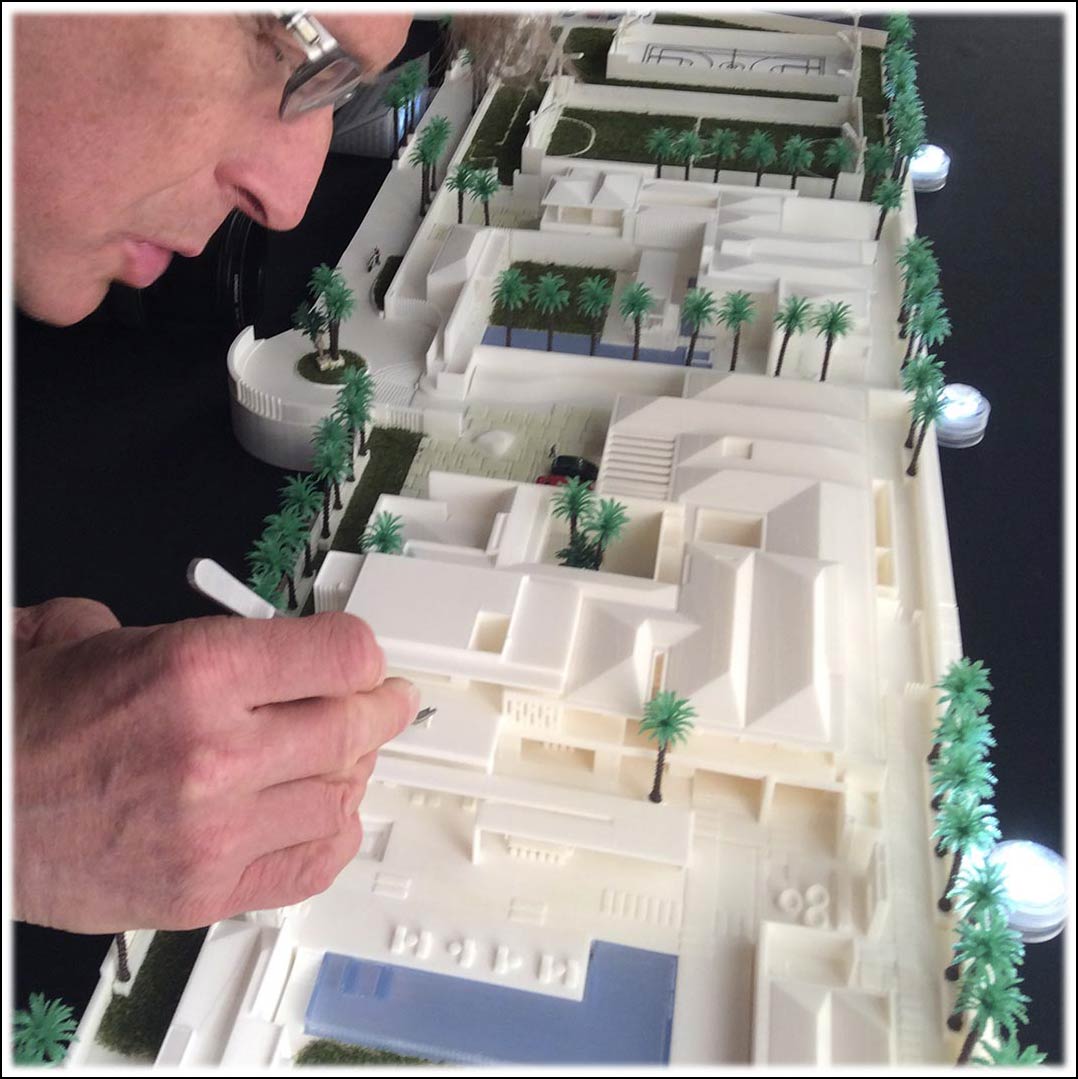 This article outlines in depth all the nitty-gritty stuff you need to take into considerations before getting your feet wet with 3D Printing.
If you are new to 3DP you will get a good idea how much it cost, what does it take and where you can have your files made.
If you are an advanced 3D printing user, you will still find practical information on how to optimize files and test them before submitting to the printer.
Bottom line:
If you'd like to tap into the real potential of 3D Printing for Architectural model making, here is how.
Read on…
WHAT IS THE VALUE OF SCALE MODELS AND WHERE DOES 3D PRINTING COMES IN?
It's not a secret anymore that 3D Printing technologies deliver numerous advantages to architects, builders, relaters and future homeowners. Starting from the initial design stages of a project all the way to the final blueprints and schematics, this tool can provide great visuals on time and budget. Scale models have always been part of the design process, but in recent years fewer firms are making them, even though most clients and investors would love to see a miniature of their future investment. Read more
http://my3dconcepts.com/wp-content/uploads/2018/01/3D-Printing-Workflow-for-architects-banner-1.jpg
640
1500
Nencho Genov
http://my3dconcepts.com/wp-content/uploads/2016/02/Logo-My-3D-Concepts-.png
Nencho Genov
2018-01-16 14:59:42
2018-07-26 09:46:57
HOW TO CREATE 3D PRINTED ARCHITECTURAL SCALE MODELS